LOCAL COMPETITION...
From 1912-1916 the team grew in popularity as did the popularity of football in America. The crowds grew from a couple hundred in 1907 to as many as 6,000 in 1916. With no organization in football, it was common for teams to try to attract the best players, even if it meant collegiate or high school players. With the Independents popularity and reputation they were able to get the best talent in the area. Games with the rival Moline Indians and the Davenport Athletic Club were their toughest games.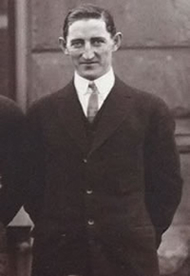 Above - Jack Roch - Manager 1912-1914 - Courtesy of Harold "Red" Swanson family
In 1916 there was some confusion as to who the team's manager was, both John Roche and Walter Flanigan formed Rock Island teams. Both teams existed into the season but eventually several of Roche's men deserted after he failed to secure a second game. Roche and Flanigan struck a deal and the Flanigan eleven were able to pick up the Independent's name and the rights to the field which Roche had secured for his home games. The Independents struggled that year most likely due to the confusion at the start of the season.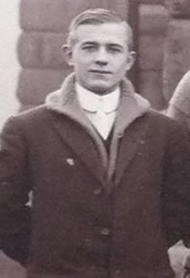 Above - Walter Flanigan - Manager 1915-1922 - Courtesy of Harold "Red" Swanson family
The team split the series with the Moline Indians while going 0-1-1 against the Davenport AC. For the first time since 1912 they could not claim to be the best team in the Tri-Cities.
Due to the early season confusion all 3 Tri-City teams agreed that player jumping was bad for the game. Management of the three agreed that once a player had committed to one team that the other managers would leave him alone. The Independents, Moline and Davenport all played well vs teams from outside the area giving Flanigan credibility going into 1917.