Rube Ursella
Reuben J. (Horatio) Ursella
Position: E/FB/HB/WB/HC
Height: 5' 9'' Weight: 170
Born: 1/11/1890, MN, USA
College: none
RII: 1917,1919,1920,1924,1925,
*1918 - In Service
Coached Team: 1917, 1919, 1920, 1924,1925
Known for his leadership on the field "Rube" Ursella was a player as well as a coach. Aside from Manager/Owner Walter Flanigan Rube is probably the most important person in Independents history. Rube came to Rock Island as a player/coach in 1919 and brought half of the Minneapolis Marines with. If not for the great season he led the team to that year they would have not been invited to play in the inagural season of the league that would become the NFL. Rube started every game at quarterback and led the team to a 9-1-1 record. It is assumed that Rube led professional football in scoring in 1919. He came back to lead the NFL Independents to winning years in 1924 and 1925.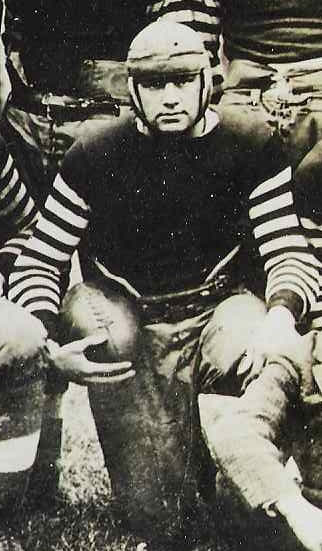 Photo - Crop from 1919 Team Photo